Description
Souvenir of Troy, N. Y.
House Where Detachable Collars Were First Made No. 159 3rd St. In this house probably before 1827, Detachable Shirt Collars were first made and the collar industry originated by Hannah Lord Montague, 1794-1878, (Mrs. Orlando Montague) Inventor and Manufacturer.
Type
Divided Back Postcard
Publisher
Valentine & Sons Publishing Co.

---
include 'ad_button.html'; ?>
---
Contact / About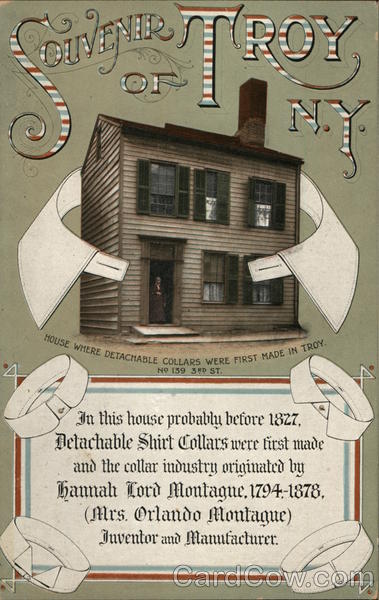 Send this image as a free E-card:

---